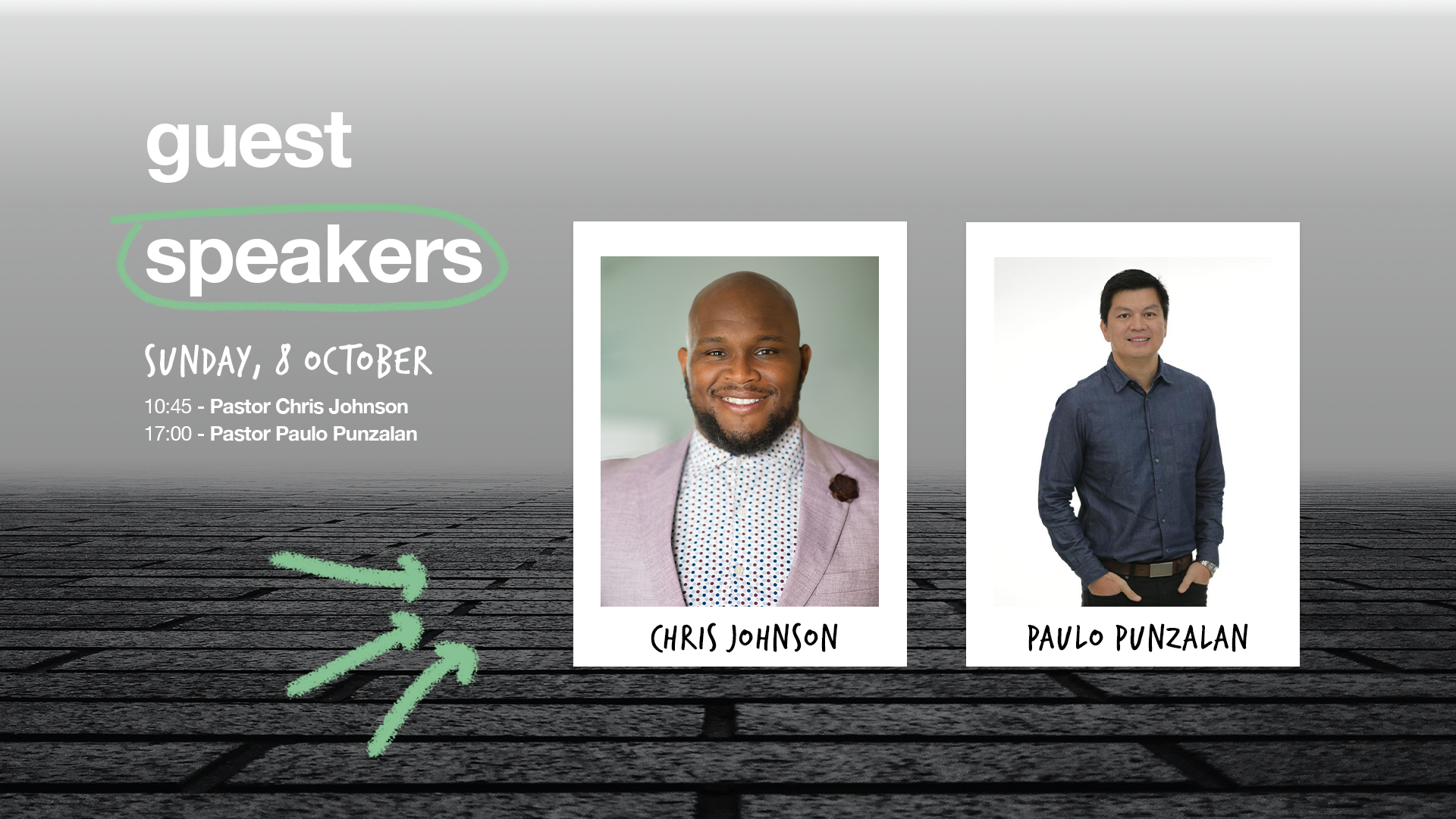 Special Guest Speakers (8 Oct)
We are looking forward to having Dr Chris Johnson and Pastor Paulo Punzalan with us on Sunday 8 October.
Dr. Christopher Johnson, Sr. is the founder and lead pastor of Divine Unity Community Church in Harrisonburg, VA. He often encourages others to "be the work, before you do the work", demonstrating the importance of cultivating one's character, authenticity, substance and humility. Dr. Chris leads a multi-ethnic, multicultural, and multi-generational ministry; and holds a great passion to see revived lives actively glorifying God. Hand in hand with his wife, Cherelle and along with their three children, Chloe, Chris Jr. aka Chip, and Caleb, they serve their church, community, and God faithfully.
Pastor Paulo Punzalan is currently the Senior Pastor of Victory Fort in BGC (Manila, Philippines). He has a Bachelor's in theology and Masters degree in Leadership and Evangelism from Wheaton Graduate School. He has been married to Jenn for 27 years and is the father of Nathan who recently got married to Pauline, Janina, Ryan and Joaquin. Fun Facts: Pastor Paolo enjoys building memories with his family by traveling and spending time together. He loves basketball, tennis, biking and running. He even does duathlons with his children.
Sunday 8 October
Dr Christopher Johnson: 10:45 am
Ps Paulo Punzalan: 5 pm
Bank Account Name: Every Nation Church Events
Bank: Nedbank Limited
Branch code: 198 765
Account Number: 1180 122 577