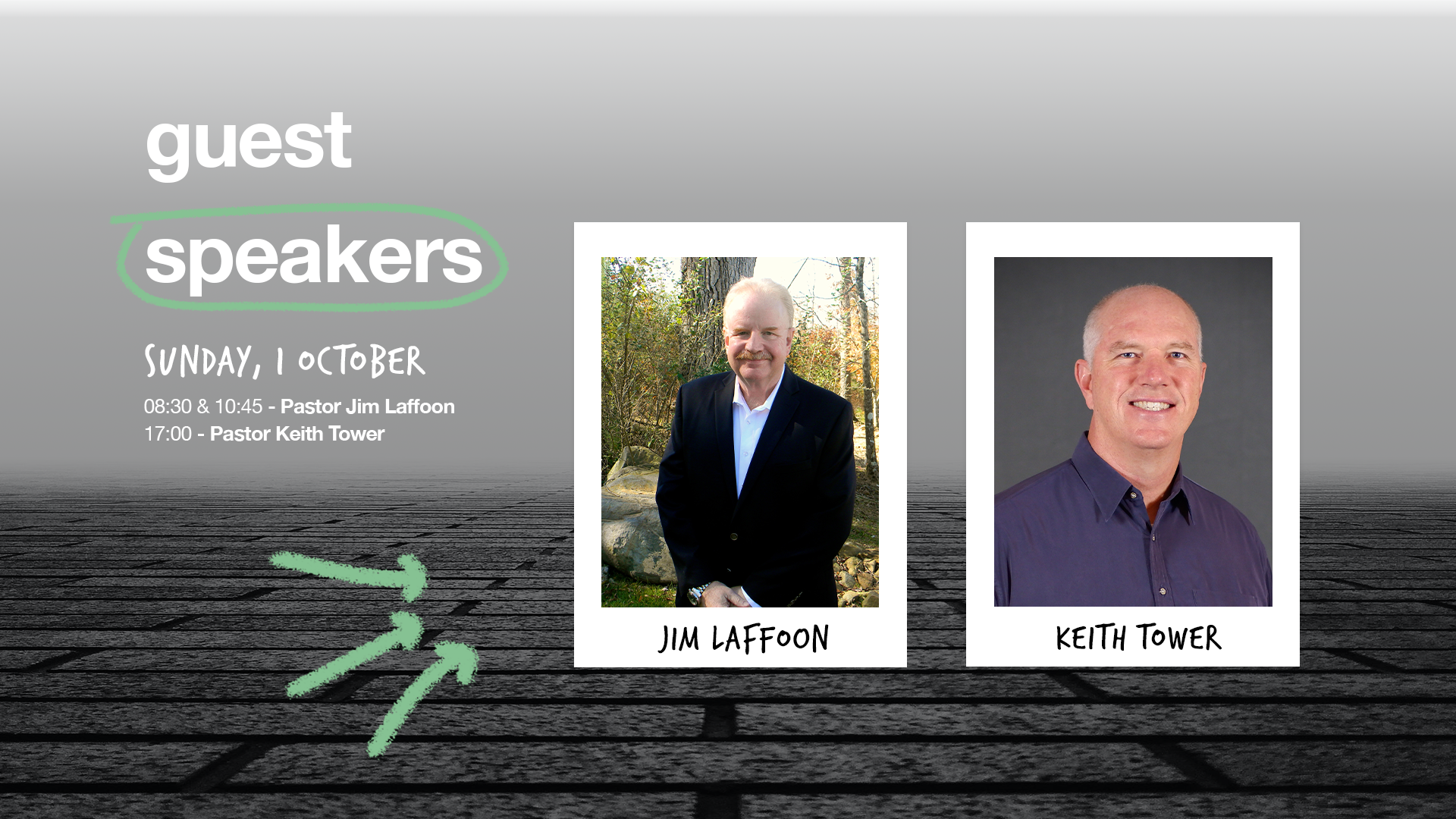 Special Guest Speakers (1 Oct)
Don't miss Pastor Jim Laffoon and Pastor Keith Tower on Sunday 1 October.
Many of you know Ps Jim Laffoon who has visited us many times here at Every Nation Rosebank over the years. We are so excited about welcoming him back! Pastor Jim serves on the Oversight Team of Every Nation Churches worldwide. He is also the International Director of the EN Schools of Empowerment, which include the School of Empowerment, the School of Intercession, the School of Prophecy, and the School of Healing the Human Soul.
Pastor Jim and Cathy have been happily married for 44 years. They live in Franklin, Tennessee and have 6 children and 8 grandchildren. They travel in the US and around the world, pastoring leaders and ministering prophetically.
Ps Keith Tower is the senior pastor of HighPoint Church in Orlando, Florida.  He holds a master's degree in counselling and has been a mental health counsellor in private practice for 20 years. Keith has provided mental health seminars for churches and business leaders around the globe.  Pastor Keith is currently a PhD candidate in Organizational Leadership. He consults with businesses and ministries across the U.S. in team building and leadership development. He is a Professor of Apostolic Leadership at the Every Nation Seminary. Fun fact: Prior to pastoring and counselling, Pastor Keith played professional basketball for 7 years for the NBA's Orlando Magic, Los Angeles Clippers, and Milwaukee Bucks.
Sunday 1 October
Ps Jim Laffoon: 08:30 & 10:45 am
Ps Keith Tower: 5 pm  
Bank Account Name: Every Nation Church Events
Bank: Nedbank Limited
Branch code: 198 765
Account Number: 1180 122 577