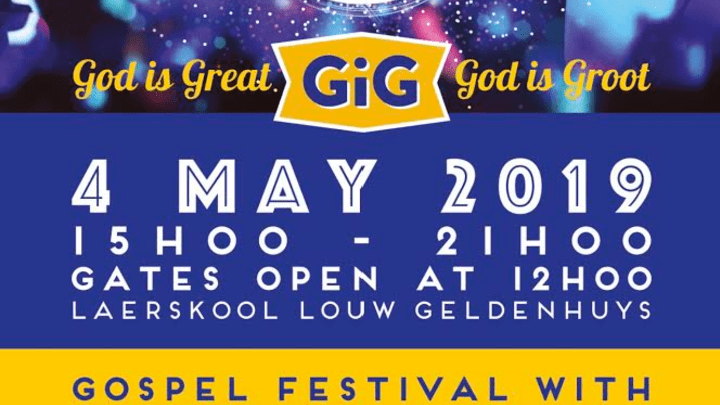 GiG (God is Groot, God is Great) Worship Event
May 4 @ 3:00 pm

-

9:00 pm
On the 4th of May, there will be an opportunity for us to worship together as part of the body of Christ. GiG (God is Great/ God is Groot) 2019 is a worship experience that bridges the gaps of culture and denomination. You can look forward to worshipping with Dr Tumi , Heinz Winkler and Retief Burger to mention a few names.
We are also asking you to consider serving at this event, we need help in prayer & intercession , prophetic and follow up ministry for those who will commit their lives to the Lord on that night.
If you are able to serve please sign up in the foyer to receive logistical communications.
For further info please email Lereko lerekot@enjhb.org